The Project – Progress to Date
Maharishi gave to the world a technology that enables a tiny proportion of the population to create a peaceful, coherent influence reliably reducing crime, sickness and accident rates.

PROGRESS TO DATE
The Global Peace Initiative is not a theoretical idea; it is already underway. Its completion requires the construction of a campus to house the 9,000 peace experts and an endowment fund for their on-going support. Current facilities and Pandits around India:
Construction of 5 Brahmananda Saraswati Nagars
Prayag Raj 500 Pandits (3 new large buildings)
Ayodhya 200 Pandits
Vishwanath Charyali 200 Pandits
Omkareshwar 200 Pandits
Bhopal 150 Pandits
Ghushmeshwar land is bought
Brahmasthan development and constant focus on maintenance.
Additional major housing for 500 Pandits (large donors and from countries)
Bijauri guest campus buildings and the Raja Campus
5 new proper Vastu Adbhutshanti Yagya haven mandaps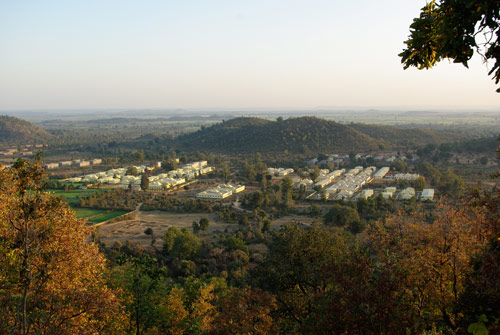 Campus for 9,000 peace-creating experts in India.
Organic Agriculture
New kitchens and dining facilities have been built serving organic food. We have established our own fields for organic food production for the Vedic Pandits. We now have organic farming for grains, dhals and vegetables. Plus, we added an organic cow milk dairy. Read more about Maharishi Vedic Organic Agriculture around the world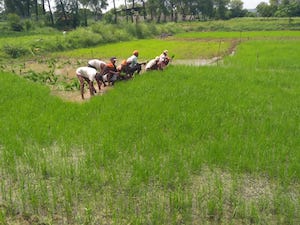 Nursery of Paddy Crops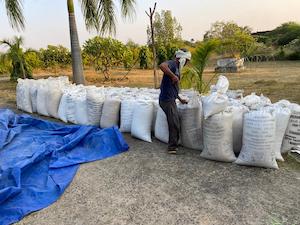 Paddy Packing – 2022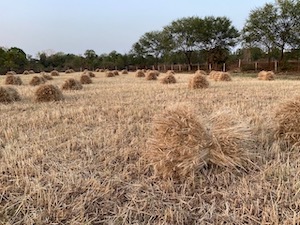 Wheat 2022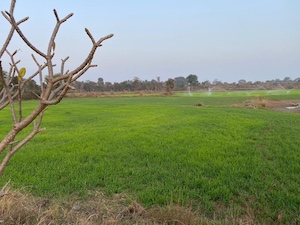 19 January 2023

In addition, we have improved the quality of life in the facilities with
Recreational gardens for the Vedic Pandits
New power generators
AC in main halls
Paving all the roads which is a huge bonus during rainy season
Solar hot water system throughout the campus
Planting of thousands of shade trees that are native species to the area
What more are we aiming for in 2023?
Our unwavering attention all these years is to continually upgrade the quality of Pandit life:
Focus on the quality of meditation and TM-Sidhis for Maharishi Vedic Pandits plus their Maharishi Vedic Science courses
Improving residential facilities, organic food, and daily needs
Our goal is to develop solar power generators for our campuses
Always place high priority on ideal activities in accord with and uplifting their cultural tradition.
Increase our support to help increase salaries, and benefits in their lives
Increase the number of Maharishi Vedic Pandits throughout India
In 18 locations including feeder / training centres
Increase Brahmasthan numbers – active steps to reach the goal
Bringing back more fully trained Maharishi Vedic Pandits, increasing young Pandits in training (200 more Pandits moved to Brahmasthan in first week of December 2022!)
Steps: 1. Stabilize the current numbers 2. Build up a stable 3,500 Pandits 3. Reach a stable goal of 9,000 Pandits
Read about Our Training Centers