The Project – Progress to Date
Maharishi gave to the world a technology that enables a tiny proportion of the population to create a peaceful, coherent influence reliably reducing crime, sickness and accident rates.

PROGRESS TO DATE
The Global Peace Initiative is not a theoretical idea; it is already underway. Its completion requires the construction of a campus to house the 9,000 peace experts and an endowment fund for their on-going support. The following progress has been made in achieving this goal:
1,700 acres acquired for the campus in central India
200 buildings completed providing housing for 2,200
24 regional training centers established with 3,400 students currently enrolled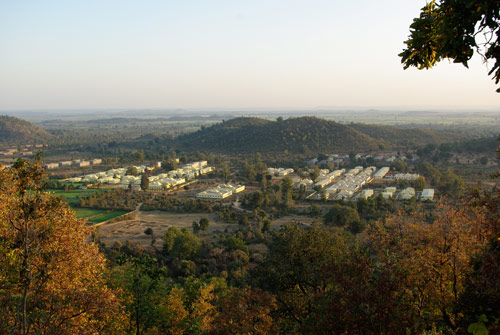 Campus for 9,000 peace-creating experts under construction in India.